Educational Rights Tested in Connecticut School Choice Lawsuit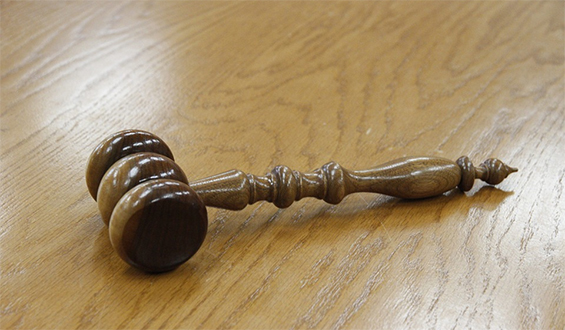 The long running political debate regarding the government's role in providing education has once again made headlines with contesting views on the constitutionality of the finance system for public education, a point of dispute between lawyers, advocacy groups and citizens.
A lawsuit filed in the U.S. District Court this week by parents of children who continue to lose the school choice lottery in Hartford and Bridgeport, both in Connecticut, challenges the US Constitution and aims to have education recognized as a right, reports Jaqueline Rabe Thomas at the CT Mirror.
The lawsuit, led by the Californian advocacy group Students Matter, argues that the development of magnet and charter schools in Connecticut is being restricted by legislation that is 'anti-opportunity,' reports Emma Brown of the Washington Post.
Lawyers argue that laws governing magnet and charter schools in Connecticut are currently preventing children from low socio-economic families from accessing alternative education to that offered in the traditional education sector. Parents contend that as a result, their children have been forced into attending poorer, lower-quality and under resourced schools.
According to the CT Mirror, 59% of students in Hartford were offered a place in a school through the school choice lottery rather than in a school within their own neighborhood and 12% of students in the city were relegated to the waiting list.
Samantha Schoenfeld of Fox61 reports that ConnCAN, the state advocacy group seeking 'access to high-quality schools for all children,' has heard from parents who are repeatedly being blocked by state laws when attempting to have their children enrolled within a 'quality' school.
Students at these lower quality schools have poorer outcomes, with only 1 in 4 students meeting or exceeding the English language arts for the state at the John Winthrop School, reports Schoenfeld.
The CEO of ConnCAN, Jennifer Alexander, has said that the advocacy group will:
"… stand with the plaintiffs in this case who — as other civil rights and social justice advocates before them — are seeking relief from the courts when other methods have failed them…This case is fundamentally about addressing our highly inequitable access to quality schools. Our current state laws knowingly force children to attend chronically failing schools and systematically deny them access to better-performing ones."
Wait lists for the Hartford magnet and suburban schools are 15,000 students long due to a moratorium on new schools who participate in Open Choice Enrollment, writes Schoenfeld.
However, the issue does not come without skepticism. Preston Green III, a professor of urban education and law at the University of Connecticut's Neag School of Education, states that:
"[T]here is no proof that the lack of choices is keeping students from obtaining equal education opportunities under the U.S. Constitution…"You have to show causation. It will be very difficult for them to demonstrate that."
Green also expresses concern that providing a constitutional right for parents to look for a school of their own choice would come at the expense of existing schools as a result of finite resources of the state.
Josh Lipshutz, co-lead counsel for the plaintiffs, said:
"The state knows that this dichotomy exists, but it has taken actions that will force these students to attend failing schools."
The post Educational Rights Tested in Connecticut School Choice Lawsuit appeared first on Education News.